I find it simply amazing how much we can build tolerance to being with the discomfort of our emotions and challenging/confronting our belief systems. Sure, the beginning is the hardest. It can even feel like you will die if you go there. That's the young terrified child in you that used their mind to separate from the pain in the first place. Now as an adult, or even a teenager, you have the capacity to take care of those parts. It's like the first time you go to a gym. If you've never been before, the machines are daunting, and the weights don't mean anything because you don't know what you can do.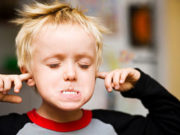 When do you get stubborn? With yourself? With others? I notice that I feel stubborn when someone randomly gives me advice without my asking for it. It triggers a part of me that says, "Who do you think you are that you think you're better than me." I grew up in a culture that put women down, a lot. Is that the cause of my trigger, of my stubbornness? I don't know. I know I have an insecure part of me that can feel like I'm less than others, not good enough. I get to be a work in progress, always caring for that wounded part.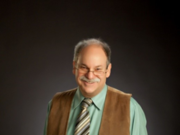 There are situations and events in the here and now that trigger past memories and our past responses. These memories can be conscious or unconscious. Regardless, people periodically brace (as defined as their muscles tighten) in response to these memories. Or they have enacted this brace reaction for so long, it's now part of an unconscious habitual lifestyle.