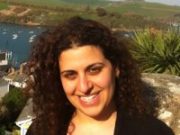 The bedroom door is shut. I hear voices, recognize my parents' and hear another unfamiliar voice. I stand in front of the keyhole, covering one eye with my hand; another eye is wide open close to the keyhole trying to catch what is happening behind the closed door. I feel the tension in the air. I don't dare leave my room, so instead I'm hiding behind the door and checking what is happening through the keyhole.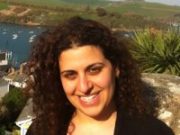 My name is Yael Shahar, and I am a relational body psychotherapist. With time and by deepening my growth process, I learned how my personality and my complexity can't be separated from the therapist I am, nor do I wish to separate them.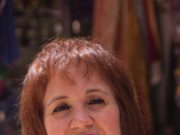 In this article we offer our experiences working with psycho-peristalsis within the intersubjective field, within the shared body, with curiosity: what potential benefits may arise by using psycho-peristalsis in this way?