John Chitty, RPP, RCST®, (1949-2019) had many passions in his work: The two-chair method (working with polarity and pendulation), babies, relationships, energy medicine, states of health versus pathology, and autonomic nervous system state change. He had advice for every occasion from personal tragedy to business practice. He told several stories over and over again, which clued me into things he was most passionate about. One of them was the following, stated in an adamant and sometimes outraged insistent tone: "I have people coming in here and telling me that they want to get to root of their trauma to be rid of it once and for all. Well, I don't think that you need to get to the root of trauma; all you need is state change. (picks up hand and points at me) State change is the name of the game (inflection and repeated pointing with every word)." "Yes sir!" I'd say.
Take a Tool and Run with Dr. Heather Corwin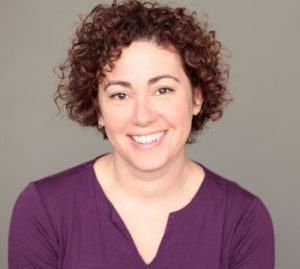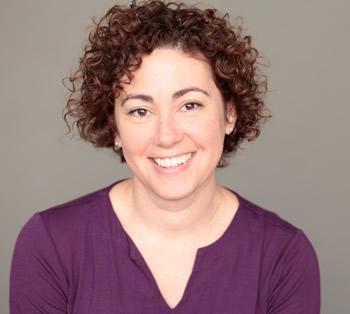 TTR 4: Dr. Heather's Corwin explores how music and dance can help remind you who you are to ground into the moment. By bridging the outside expression with inner life and memories, you can let your body and motion lead your mind into a great space when needed. Let your body help you ease your mind so you can take this tool and run!
Dr. Heather Corwin's Take a Tool and Run is a monthly vlog that offers quick and effective tools to share somatic centering practices.
Alaine Duncan & Kathy Kain: Restoring inner balance

May 1, 2019

Combining Eastern and Western trauma physiology, Alaine Duncan and Kathy Kain introduce a new map for body-oriented clinicians to help restore balance in their clients. Using concepts from Acupuncture and Asian Medicine (AAM) alongside descriptions of the threat response from Western bio-behavioral science, they describe common physical symptoms, emotional presentations, and paths for healing for […]

Somatic Perspectives
Andy Fisher: Ecopsychology

March 1, 2019

This conversation is a wide-ranging exploration of the new field of ecopsychology. It includes discussions of how the lived body and Buddhist psychology figure in this field, as well as the radical implications of reconnecting our minds to nature. Audio only: Andy Fisher, PhD, is a major figure in ecopsychology, having tracked and reflected on […]

Somatic Perspectives
Relational Mindfulness with Serge Prengel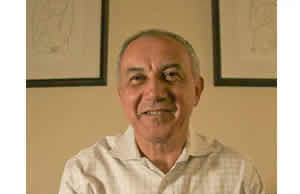 Last month, I published an article with a very similar title to this one. It was exploring mindfulness within the context of the Autonomous Nervous System (ANS). The gist of it was captured in a few charts about the Window of Tolerance and the Polyvagal Theory. I realized that my point could be better expressed through a different set of visuals. The following is are-write of this article, including new visuals.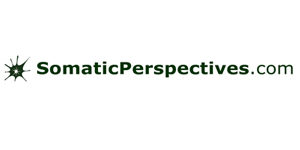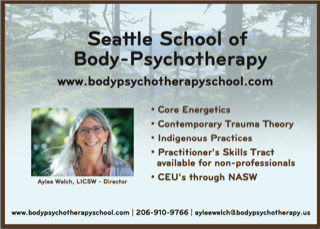 Reflections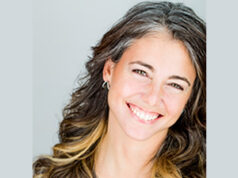 Early in the writing of the first draft of It's Never Too Late: Healing Prebirth and Birth At Any Age, I discovered there were steps, especially in the embryo's story, that even after studying, I had difficulty envisioning. At the time I wondered, could I leave these hard to reach, yet essential steps out of my written examination? Would anyone besides experienced embryologists and biodynamic craniosacral therapy teachers notice? It didn't take long to come clean with myself, that if I skipped intricate steps in my understanding, I would only further reinforce what was at the root of my amnesia, and that in order to be whole myself, I had to find out what was going on.
CARLETON'S CHOICE: BOOKS WORTH A READ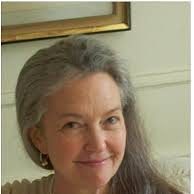 Dr. Jacqueline Carleton has guided interns in the art of literature review and academic critique for decades, and SPT Magazine has thankfully shared their reviews with our readers since our inception 8 years ago. It's a pleasure to write with up-and-coming psychologists and researchers, to share in their discoveries and their opinions regarding books that are 'hot-off-the-press', the ones we prefer to publish. Older books, however, those published two years ago or more, have not been shared with the thought that they've been reviewed by many others that it was redundant news. Until now.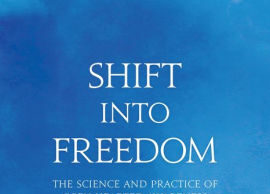 Shift into Freedom by Loch Kelly is a great primer on mindfulness. Surprisingly, he doesn't rely on the cache of overused words like meditation, mindfulness, or awakening to legitimize his approach. While the western world often uses words like awareness and attention interchangeably, he defines attention as using the mind to focus, while awareness is a heart-centered way to experience life.