Thank you for subscribing! We're thrilled you joined our community.
You've signed up to receive the link to our quarterly magazines, monthly email notifications about new articles and blog posts, and special offers for our subscribers.
Today you will receive our free Blast from the Past volume 1, number 1 issue
And we are delighted to offer our first subscriber perks.
W. W. Norton & Company Publishers generously committed a 25% discount, plus free shipping, on books that SPT Magazine reviews. That's right! Read our stellar reviews, go to Norton's website and buy that must-have-book and save with our special subscriber code: SOMATICPSY

And North Atlantic Books has offered 10% off ebooks on their site. This applies in addition to any on going sales! So, if the book is 30% off online, our subscribers can buy it at 40% off. Our Promo Code is NABSTP

Before you download our free Blast from the Past PDF . . . Well, unlike other people, I like to put a name to every face on our mailing list; call me crazy but you just never know, we might meet at a conference and I'd love to say, "Have we met? You sure look familiar."
So
If you're happy about this free Blast from the Past issue and our special publisher discounts, please leave a Facebook comment letting your friends and colleagues know that you just subscribed to SPT Magazine and you can't wait to read it and can't wait to buy your new books.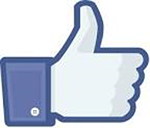 If you haven't liked our Facebook page yet, do that now. In addition to great content, SPT provides updates to blog posts, special articles for our Facebook friends, and new subscriber deals.
Now that Facebook is updated . . .
Here is your free copy of our Blast from the Past
Are you ready to read a fascinating article right now?
Check out a few of our most popular articles from our Eating Psychology Issue, volume 4, number 2, 2014
Eating Disordered Relationships
By Asaf Rolef Ben-Shahar
Consuming Passions                                                                          By Kamamalani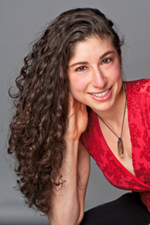 A Journey into the Gut                                                                                     By Stephanie Pollock
If you've read this far, you deserve an additional freebie!
We welcome guest bloggers. And we encourage our readers to write full length articles as well. We are truly open source: free to read if you Subscribe . . . It's Free, and free to submit potential articles as well.
Worried that your words won't translate to text?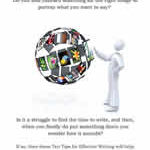 Download our Ten Tips for Effective Writing today then email us your ideas.
We'd love to share your thoughts and theories, your interventions and your clinical intentions with our readers.
And if you find something we've written delights you, enlightens you, engages you and entertains you, please share our links with your friends and colleagues and consider a financial contribution today. It's easy via PayPal or you can send us your personal check (and save us the PayPal transaction fees!).
Our vision is to publish cutting-edge articles that explore current theoretical conversations and clinical applications, hot-off-the press book reviews, author reflections, current research highlights, association news, global events and guest bloggers free to our subscribers.
With your support, potential advertisers will know that our subscribers are highly committed professionals and practitioners looking for information, services and perhaps products that speak to their values and reflect their professional and personal lives.
With that, Thank You for subscribing, for reading our articles, visiting our blog, liking us on Facebook and even considering submitting an article or blog post of your own.
We invite you to join the conversation in as many ways that resonate for you.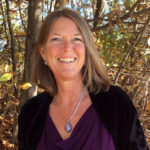 Warmly,
Nancy Eichhorn
Founding Editor-in-Chief
Publisher