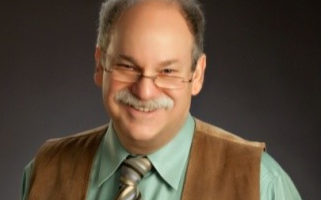 FEATURED ARTICLE HOME PAGE
I had just gotten my first job at Kent State University Counseling Center after finishing my course work at the University of Kentucky and my internship at Wake Forest University. I lived in the Shaker Heights district of Cleveland and was driving down Route 480 that turns into Route 14 toward work at Kent when I was struck by a deep wave of depression. I felt like I used to feel earlier in my life. At some point I got off the road onto the sideline and just sat and was struck by the deep dark feelings of depression I was having and could not understand why that was happening. Here I was, having achieved what I was searching for my entire life, a position as a psychologist, and I was so summarily bummed out. After catching my breath, I continued driving to Kent.
Then an unusual event occurred when I was passing through the city of Twin Lakes. It was foggy out. The lake was barely visible. But on one of the lakes, just through the dense fog, I could perceive a rower in his boat. It was so striking to me that I had to stop. Amazingly enough I had my camera with me. I pulled it out, got out of the car, took his picture and then continued to work. At the time of this event, the thought did not strike me that perhaps I identified with that rower in the midst of the fog — my old feelings of depression.
Once I got to Kent and focused on work the depression lifted. On my way back to Cleveland on Route 14, I was contemplating, which I often did on the drive to and from work. My thoughts turned to the depressive episode in the morning. I was no longer feeling depressed on the return trip. I was struck by the fact that in spite of feeling depressed earlier, I stopped to exercise my creative abilities and took the photograph of the fisherman. And during the day, I did not remain depressed. I did work demanding higher order reasoning, knowledge of human behavior and emotional wounding, as well as compassion. What happened in the morning was an unusual and temporary setback. It was a pseudo-setback not characteristic at all of where I was in my mental health and functioning.