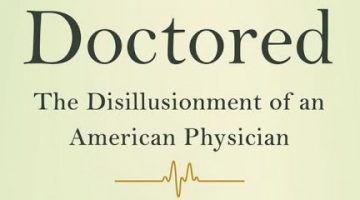 FEATURED ARTICLE HOME PAGE
Doctors generally begin their journey as eager medical students determined to change the world one patient at a time. With intelligence, compassion, and a desire to help others, medical students muster up enough drive to fight through medical school and residency, accepting the hours of work, sleepless nights, and giant holes left in their bank account in pursuit of what they believe to be a worthwhile, fulfilling profession both morally and economically.
However, in Doctored: The Disillusionment of an American Physician, Sandeep Jauhar suggests that it's difficult to maintain this view within the current medical climate because it's dominated by the government and large corporations set out to generate income, even if it's at patients' expense. In this powerful and thought-provoking memoir, Jauhar utilizes case studies and anecdotes as he reveals his journey as a doctor facing what he refers to as "the midlife crisis in American medicine" and his attempts to understand why "medicine today is as fraught as it's ever been" (15).