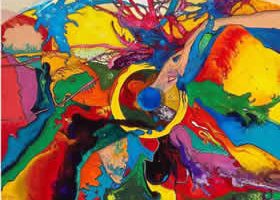 Currents
Fall often signifies a time of transition as well as a time of return. Summer's blazing colors transition to softer crimsons, scarlets, golds. Temperatures soften leaving a slight chill in the air and holidays wrap up as we return to school and work.
In our Fall issue, we're pleased to announce the return of Galit Serebrenick-Hai as she writes about addition, memory, trauma and somatic psychotherapy, Amber Gray, who shares her integration of Continuum Movement, somatic psychotherapy and trauma work, Ronan M. Kisch who writes about what he calls the Six Pulse Points of Well-Being, and Shlomit Eliashar, now joined by Yael Shahar, who write about psycho-peristalsis in the shared body.
SPT Magazine honors our newest contributor, Dr. Elya Steinberg, as she shares a two-part series exploring transformative moments in the Biodynamic psychotherapy room. And we offer a special memoir written by the late Dr. Eleanor Hamilton about her experiences with Wilhelm Reich. We offer many thanks to Alice L. Ladas (author of The G-Spot) for granting SPT Magazine the rights to publish this remarkable piece.