Written by Robin Shapiro
Reviewed by Johnny Szeto, New York University
Ever wonder why a fight with your significant other deteriorates into a middle school shouting match?
Or why a contentious conversation with a parent throws you into a temper tantrum?
Chances are you are experiencing reality in one of many different ego states. In Easy Ego State Interventions, Robin Shapiro gives a detailed look at what ego states are, how to access them in clinical situations, and how to apply this psychodynamic approach to specific problem interventions. For clinicians who have not yet worked with ego state therapy, this book is a primer on a new tool to be used in their practice.
Shapiro introduces ego states by answering basic questions on what they are and how they work: how do you diagnose existing ego states? How do you access positive states? How do you work with infant and child states in your client? Shapiro also includes specific problems where ego state work can be used as an intervention, including, but not limited to, working with relationship challenges, personality disorders, and suicide. Specific situations where this type of work is used can get difficult to navigate as a therapist, but, with proper training, can really make a difference for the client.
The inclusion of scripts for managing ego states in various situations is helpful for anyone who wants to apply this to their own practice. This book is particularly useful for therapists who have patients with post-traumatic stress disorder (PTSD) or find that their patients seem untreatable. Ego state work serves as another tool in the box a therapist can use in tough situations, and Shapiro does a great job in making ego state work compelling and understandable both for the layman and the professional.
If you are wondering what ego state therapy is, or if it's right for you, Easy Ego State Interventions introduces a few of many possible scenarios where this methodology can be effective, while citing specific situations and dialogue to guide you through the work. Integrating ego state work into your practice is a skill that will surely bring successful results to your clients' treatments.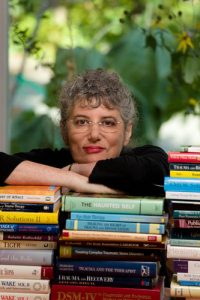 Robin Shapiro, MSW, LICSW, is a private practitioner based in Seattle who has used ego state work in a clinical context for more than 35 years. She has edited two books, EMDR Solutions and EMDR Solutions II, and is the author of The Trauma Treatments Handbook. She offers consultations and workshops to psychotherapists on issues such as suicide prevention, ego state therapy, EMDR, trauma, attachment, and countertransference issues.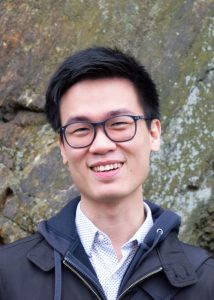 Johnny Szeto has a Bachelor of Arts in Urban Design and Architecture Studies from New York University. He continues to do public health research at the CUNY School of Public Health on the psychosocial and physical effects of environmental design in low-income neighborhoods. In addition to working for IJP, he writes reviews for Somatic Psychotherapy Today.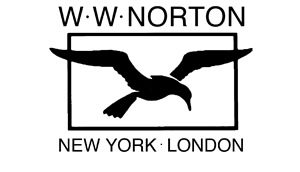 Remember that SPT Magazine subscribers receive 20% off and free shipping!
Published 2016
New York, NY: W. W. Norton & Company
ISBN 978-0 393-70927-8
Available in eBook.
Hardcover. 224 pages. Includes references and index.