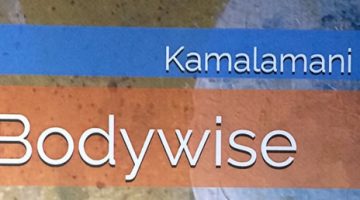 FEATURED ARTICLE HOME PAGE
What can the theory and practice of somatic/body psychotherapy, ecopsychology and Buddhism offer to each other?
For the past five years, Kamalamani has shared life and work at the confluence of these fields in her quarterly Bodywise articles for Somatic Psychotherapy Today, an independent international publication representing various modalities in body psychotherapy, somatic psychology, and pre-natal and perinatal psychology. This volume brings together these quarterly Bodywise articles. Kamalamani explores client work in embodied and relational ways, drawing upon her practice of Buddhism. With her characteristically warm, immediate, accessible tone, Kamalamani encourages personal reflection and professional consideration as she offers insights illuminated by traditional Buddhist texts along with personal and clinical anecdotes that range from birth to death, from meditating with character to Reich's character structures, from trauma and terrorized bodies to diversity, embodied spirituality and pre-natal and peri-natal psychology.