Written by Cindy Goldrich
Reviewed by: Kimberly Wang, New York University
"Parent the child you have," urges Cindy Goldrich, certified ADHD coach and mental health counselor. Emphasizing that each ADHD case is "unique" rather than the impersonal aggregation of identical symptoms, her message is one of patience, acceptance, and self-reflection. This book is a timely contribution to the existing literature and an excellent choice for parents given its concise, accessible presentation of the facts and its suggestions for how to utilize them to optimize the wellbeing of each individual child. This book is not only commendable for the quality of its information, presented in a compact 217 pages, but for its recognition of the complexity of the ADHD diagnosis, particularly in regards to how it involves and affects not only the child but the entire family.
This book's greatest strength is its emphasis on removing the blame that is, too often, placed upon the child. While Goldrich certainly recognizes how emotionally taxing it can be to care for an ADHD child, she firmly insists that a harsh, inflexible approach is not the solution. "[Your child doesn't] mean to frustrate you. They don't want to make life . . . challenging and difficult, for you or for themselves" (xiii). That said, she coaches parents to "be the change [they] want to see in [their] child" (pg. 44).
It is this focus on the importance of flexibility in perspective and mindfulness that makes this book distinct. While this book does an excellent job of taking into account the child's perspective, it could still have benefited from the inclusion of actual first-hand accounts from ADHD children (specifically those of older children who have made significant progress since initial diagnosis).
From its introductory explications to its in-depth discussions of treatment options and advice for the long-term, 8 Keys to Parenting Children with ADHD is a comprehensive guide that can be applied both at home and in the classroom. Written in a language that ensures accessibility without being disrespectful, this book assumes no previous experience and is well-suited for parents who are simply at their wits end. While it is written primarily for parents, with its wealth of information and its emphasis on the role of positivity in the development of a trusting relationship, this is an empowering read for anyone working closely with an ADHD-diagnosed child.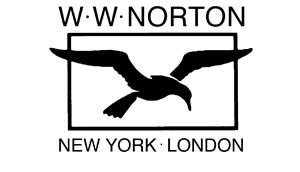 Remember that SPT Magazine subscribers receive a 25% discount and free shipping on W.W. Norton & Company books in their mental health series we have reviewed.
Be sure to use your SPT Magazine Subscriber Code when you click here to purchase this book!
Forgot our code?
Email us and we will let you know: Nancy@nancyeichhorn.com
Not a subscriber? Be sure to sign up . . . it's free . . .  for tremendous savings on  books with many publishers as well as other awesome member benefits.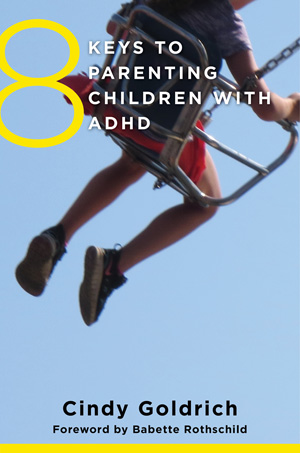 Goldrich, C. (2015). 8 Keys to Parenting Children with ADHD. New York, NY: W.W. Norton & Company. 217 pages. ISBN: 978-0-393-71067-0. Paperback. 217 pages. Includes bibliographical references and index.
Keywords: parenting, family, ADHD, children, education, self-help
Many thanks to Randi Kapelman for Cindy's photograph.