Written by Rae Johnson Reviewed by Nancy Eichhorn A story to start, to illustrate potent nuances that, without awareness, perpetuate inequality outside…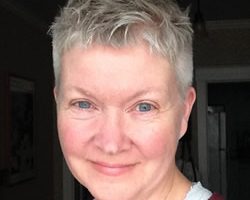 For much of my professional life, I have been fortunate to do work that I love; work that is profoundly meaningful to me, and that I consider to be "who I am" as much as it is "what I do". Early in my career, that professional identity centered on being a somatic psychotherapy practitioner. Like many of the readers of Somatic Psychotherapy Today, my life has been enriched and forever transformed by my own experiences as a somatic psychotherapy client. As a therapist, I understood my clinical work as not just potentially "life-changing" for my clients, but "culture-changing" as well. I lived and breathed the work, and brought a somatic perspective to my whole life – how I moved, how I interacted with others, and how I understood the world.
Later in my professional life, I had the opportunity to broaden my focus to include teaching somatic psychotherapy graduate students and conducting research into the various ways a somatic perspective might inform a range of topics – for example, working with trauma survivors, integrating somatics and the expressive arts, and transforming the process of teaching and learning. So now when people ask me what I do for a living, I am much more likely to describe myself as a somatic scholar/activist than a somatic psychotherapist. This shift in professional identity is important in understanding how and why I came to write Embodied Social Justice, because like my previous books (Elemental Movement, 2000; Knowing in our Bones, 2011), this book is based on original research. Although I have tried to write it in a way that engages and inspires readers, at its heart it is research document.