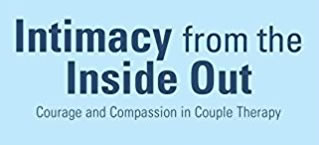 Intimacy from the Inside Out (IFIO) by Toni Herbine-Blank, Donna M. Kerpelman, and Martha Sweezy is geared toward psychotherapists who are seeking an alternative method for practicing couples therapy. IFIO therapy stems from Internal Family Systems therapy (IFS), a model developed by Richard Schwartz in the 1980s as an approach to working with individuals and families, then later expanded to include couples. IFIO couple's therapy involves a two-step process of planning for the predictable universal issues that couples face and responding skillfully to other unexpected factors. Couples entering IFIO therapy often hold the two goals of feeling safe within their relationship and reestablishing intimacy. In the initial session, the therapist meets with the couple to inquire about hopes and goals, assess their ability to accept differences in each other, and then offer a perspective on the possibilities of treatment.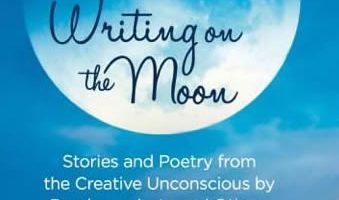 Writing on the Moon is fifteen years in the making and it is about imagination and originality—two crucial elements in our creative life—and the ability to magically rearrange memories and emotions that have been stored away in some deep and 'unworded' place. Young children have direct access to their creative unconscious and touch of wonderment. But many of us lose some of that ability as we get older and become more constrained and concrete— and perhaps frightened of that playful part of ourselves.
When I was a young girl I would spend hours in my large walk-in closet, playing with my imagination. I would put on my glasses and my wooly cape, and I would make up stories of traveling across the desert to live in a small Bedouin town, selling exotic perfumes. Or turning jewels into meteor showers. I would consult elders about secret watering holes, which led to narrow trails and berry patches. The elders scratched a map in the dirt and showed me where quicksand hid and monsters lurked.