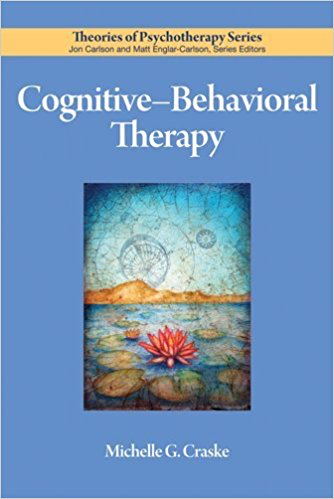 Michelle Craske provides a straight forward look into the past, present and future of Cognitive Behavioral Therapy. Within the first few pages, she begins by giving a succinct and general overview of the theory behind CBT and its importance in successfully treating patients. CBT helps you become aware of inaccurate or negative thinking so you can view challenging situations more clearly and respond to them in a more effective way. This therapy can be a helpful tool in treating mental health disorders, such as depression, post-traumatic stress disorder (PTSD) or an eating disorder. But not everyone who benefits from CBT has a mental health condition. It can be an effective tool to help anyone learn how to better manage stressful life situations. Craske does not miss a chance to define or explain a concept. This makes it much easier to follow without a dictionary or DSM 5 in hand. Although some concepts may take a bit longer to wrap your head around, the use of examples makes the content a bit easier to swallow. In only about 200 pages the reader is placed in the role of the therapist, soon able to recognize these negative patterns and behaviors. This book is geared towards a narrow audience, ranging from those with a basic understanding of theory in the field of psychology to seasoned practitioners interested in understanding this approach.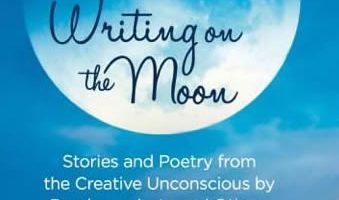 Writing on the Moon is fifteen years in the making and it is about imagination and originality—two crucial elements in our creative life—and the ability to magically rearrange memories and emotions that have been stored away in some deep and 'unworded' place. Young children have direct access to their creative unconscious and touch of wonderment. But many of us lose some of that ability as we get older and become more constrained and concrete— and perhaps frightened of that playful part of ourselves.
When I was a young girl I would spend hours in my large walk-in closet, playing with my imagination. I would put on my glasses and my wooly cape, and I would make up stories of traveling across the desert to live in a small Bedouin town, selling exotic perfumes. Or turning jewels into meteor showers. I would consult elders about secret watering holes, which led to narrow trails and berry patches. The elders scratched a map in the dirt and showed me where quicksand hid and monsters lurked.